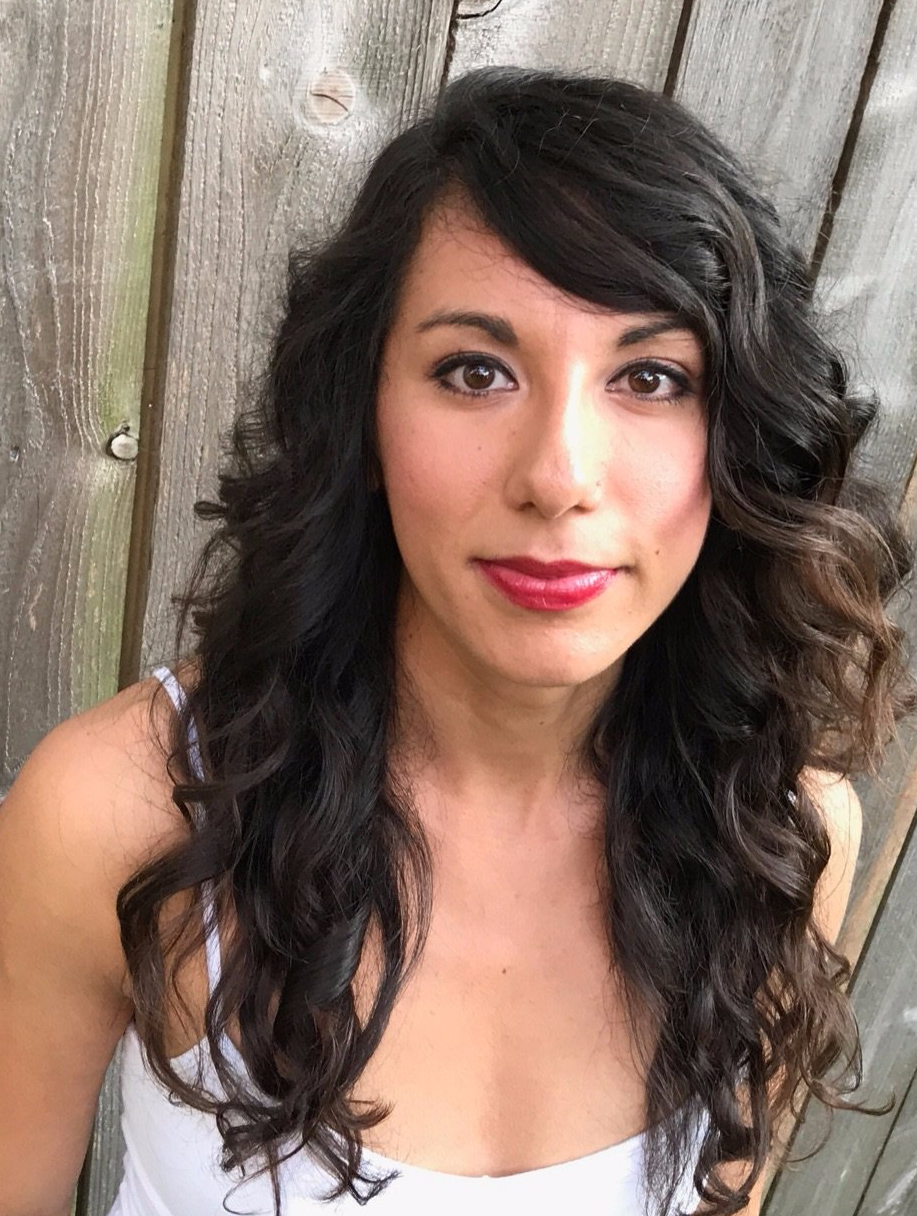 Meggie Belisle
Founder and Artistic Director of Mei/Co.
Meggie Belisle began her dance training at Suzanne's School of Dance in College Station, Texas. She has danced with Ingredients Dance Company in Texas (2008-2010), Arise Dance Company in the The Netherlands and England (2012), Roxey Ballet in New Jersey (2013-2014), and during her time in New York she worked with The Next Stage Project (2014-2015), Awakening Movement (2014-2016), Atmosphere (2017), and others. She then danced with Ad Deum Dance Company in Houston, TX (2017-2018) and is now happily spending days digging in the dirt with her happy toddler Zuli and directing Mei/Co. Dance.
Meggie has also choreographed for and performed in the music videos Trace the Lines by Lizi Bailey and Summertime Anytime by Dannah. Other choreographic credits include works for Talitha Dance Company and You Are Conference in Texas (2008-current), Freedom Benefit Concerts in Texas (2009), Arise Dance Company European Tour throughout the The Netherlands and England (2012), HATCH showcase in New York (2016), Amalgamate Artist Series in New York (2016), and more.
Meggie graduated from Belhaven University with a BFA in modern dance in 2013. In 2016, Meggie started the KDA Pre-Professional program in Poughkeepsie, NY and was the program's director for the 2016-2017 season.
In 2015, Meggie founded Mei/Co. Dance with the assistance of her amazing husband and wonderful mom. From 2015-2017 the company was based in NY, then moved to Houston TX from 2017-2018, and now resides in College Station TX.
As a dancer, choreographer, and director, Meggie's ultimate goal is to listen to others and allow the joys and pains of life to coexist through the art and expression of dance.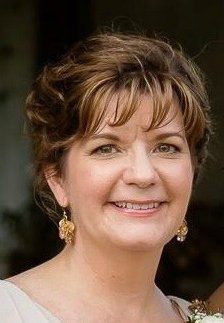 Chris Pinones
Mei/Co. Cofounder and Visionary
Christine Pinones aka "Meggie's Mom" - wife, mother, sister, friend, nurse practitioner, and breast cancer survivor. Chris was diagnosed with breast cancer in February 2016. The next year was filled with mammograms, MRIs, ultrasounds, biopsies, doctors appointments, multiple surgeries, and oh so many road trips from College Station to MD Anderson in Houston. But, it was also filled with lots of love, laughter, family time, faith, and joy. Tom, Chris' husband of 30 years, was her constant strength and support - he was with her through it all. Her son, Zach, and his wife Alisa were always ready to lend a hand wherever needed. And Meggie and her husband Matt, uprooted their lives in NYC to come to Texas, so Meggie could be her mom's daily caregiver and best friend. The experiences Meggie and her mom shared brought forth the idea for Mei/Co. dance company. Chris is now on the healing / recovery side of her cancer journey. Meggie and her mom continue to be the best of friends. Chris is, and always has been, Meggie's biggest fan. She now also provides administrative support, planning, fund raising, guidance, encouragement, constructive criticism, and prayer support to Meggie as she leads Mei/Co. dance company.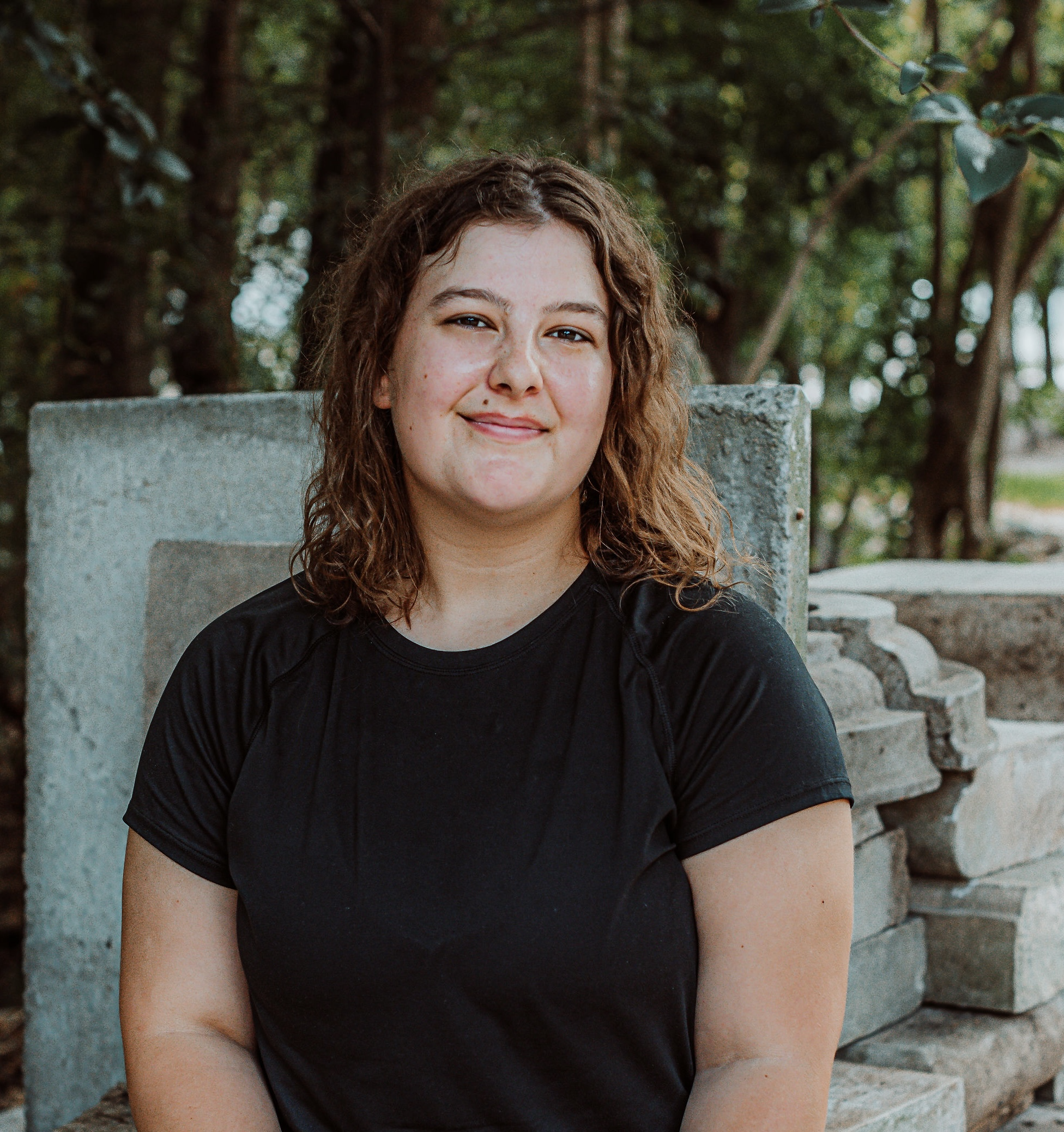 Hannah Ueckert
Operations Manager
Hannah Ueckert began her training in The Woodlands, TX at Excelsior School of Dance. She enjoyed ten years of training with Excelsior School of Dance as well as traveling to China with the company, Ballet Excelsior. She then began training at Payne Academy of Performing Arts, studying under Jim and Bridget Payne. During her time there she performed in The Nutcracker, Coppelia, and Swan Lake. Upon graduating from High School, Hannah joined Ad Deum Dance Company as a trainee training with Randall Flinn in Houston, TX. She danced in Houston, Spain, and North Africa with Ad Deum II. She has taught ballet and other techniques for 6 years alongside Jim and Bridget Payne, KellyAnn Vitacca, Bonie Scheutz, and Bethany Sleebos. As well as teaching, Hannah also works behind the scenes in relations with communications, stage managing, assistant stage managing, and event coordinating. Hannah has performed with Open Sky Arts Collective for five years and produced their 2019 "Heaven and Nature Sing" Annual Christmas Fundraiser. She is now working as the Operations Manager with Mei/Co. Dance alongside Meggie Belisle in College Station.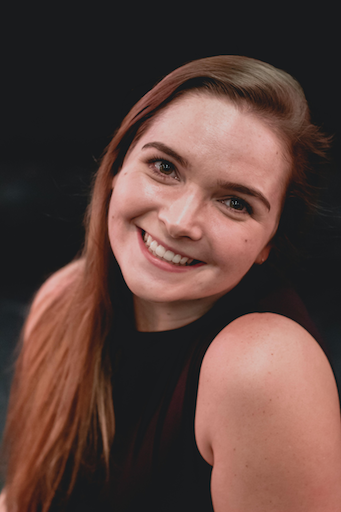 Emily Holland
Company Dancer
Mary Emily Holland graduated from Texas A&M University in May 2020 with a BA in Dance, and minors in business and creative studies. Before college, Mary Emily danced in a pre-professional modern company under the direction of Cheryl Copeland for 5 years. With this company she competed at conventions and competitions around the state and received many scholarships and awards. She also held a leadership position on her high school team, where she was awarded for her choreography and solos. Mary Emily has attended master classes from Kathy Dunn Hamrick, Morgan Burke, Emma Portner, Koresh Dance Company, Eisenhower Dance Detroit, and other artists. During her time in college, Mary Emily's choreography was chosen to represent Texas A&M at the American College Dance Association in 2020. Mary Emily is a dance teacher and company director at Suzanne's School of Dance, where she has set choreography that has been presented locally and across the state. Her choreography has also been performed by Chara Christian Dance Co. and she has danced with Talitha Dance Company under the direction of Bethany Sleebos for 4 years. Now Mary Emily is thrilled to be working with Mei/Co. Dance for the 20/21 season as a choreographer, teacher, and dancer.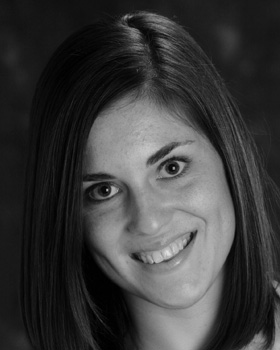 Darcie Perkins
Company Dancer
Darcie Perkins grew up dancing around her family's dairy farm in northeastern Indiana and began her formal ballet training at twelve under Beth Bly McLeish at the New American Youth Ballet and Conservatory. She completed her B.F.A. in dance performance at Butler University in 2011 and moved to NYC upon graduation. She has studied with many ballet companies through the years, as well as modern dance choreographers Paul Taylor and Doug Varone. Since being in New York, she's worked with different contemporary choreographers, performing at the Ailey Citigroup Theatre, Dumbo Arts Festival, and the Metropolitan Museum of Art. She seeks to encourage bodies and minds of all ages to discover the joy of movement and the arts through teaching dance and yoga at several YMCA's and studios in Queens and Manhattan. She's also spent time teaching dance and setting her own work on college students in Sydney, Australia. She is grateful for God's blessings and constant guidance.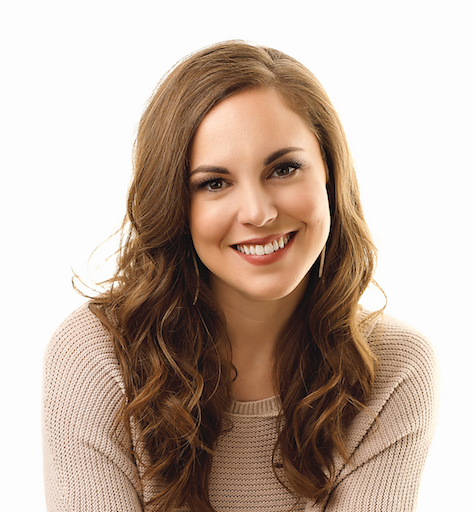 Bethany Sleebos
Company Dancer
Bethany Sleebos was born and raised in College Station, TX. At the age of 5 she began dancing at Suzanne's School of Dance (1994-2004). After completing 10 years at Suzanne's, she went off to join Ad Deum Trainee Program in Houston. Bethany was a trainee for 2 years and then continued on to dance as an Apprentice and a main company member (2004-2009). During her time at Ad Deum, she had the privilege of dancing works by Randall Flinn, Steve Rooks, Hope Boykin, and many more incredible choreographers. They performed both nationally and internationally. She has also guest performed with Sandra Organ's Dance Company (2006) and Atmosphere (2009). Along with performing professionally, she has taught at various studios in the Houston area including The Met, West University Dance Center, and Sugarland Dance Center.
In 2009, she moved to The Netherlands to start Arise Dance School & Company under Youth With a Mission. It was there that she met and married her husband, Patrick Sleebos. In 2013, they felt called to move back to College Station and take over Suzanne's School of Dance. Bethany has also had the privilege to direct Talitha Dance Company which performs at the You Are Conference in College Station, TX (2015-now). Currently she resides with her husband and three kids in College Station, where they are going into their ninth year of owning the studio. Bethany believes that dance is a God-given language that crosses language barriers and is designed to spread God's love.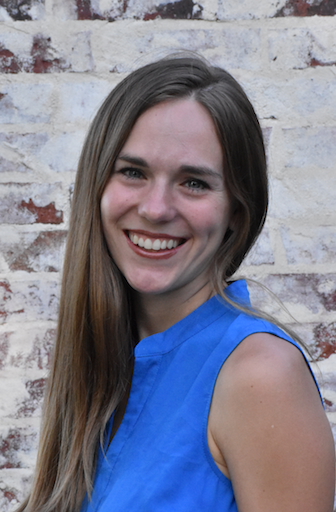 Alisa Pinones
Company Dancer
Alisa Pinones is a graduate of Belhaven College with a Bachelor's of Art in Dance. In 2010 she traveled and performed in many places including South Aftrica, the Netherlands, and England. She moved back to her hometown after her travels and performed with modern dance company, Psophania. After marrying her husband God called Alisa to College Station. They are now proud parents of a 2 year old girl and 1 year old boy. Ms. Alisa is passionate about dance and worship, and she is honored to be a part of Mei/Co.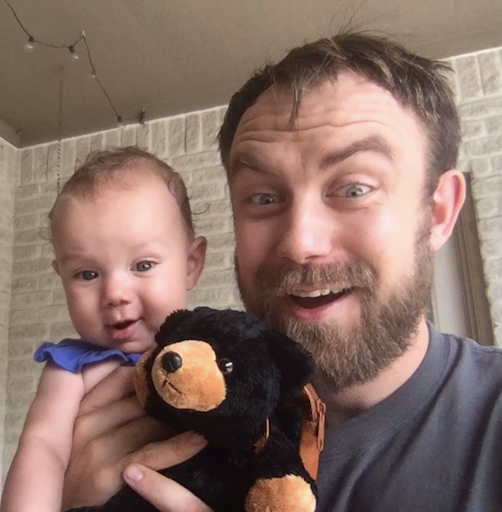 Matt Belisle
Tech Dude
Matt likes making Meggie's dreams come true, and he helps her with techie stuff like this website! Matt likes being in the mountains, exploiting web application security vulnerabilites, writing distrubuted fault tolerant systems in functional programming languages, using crypto libraries, and drinking oatmeal stout beer.